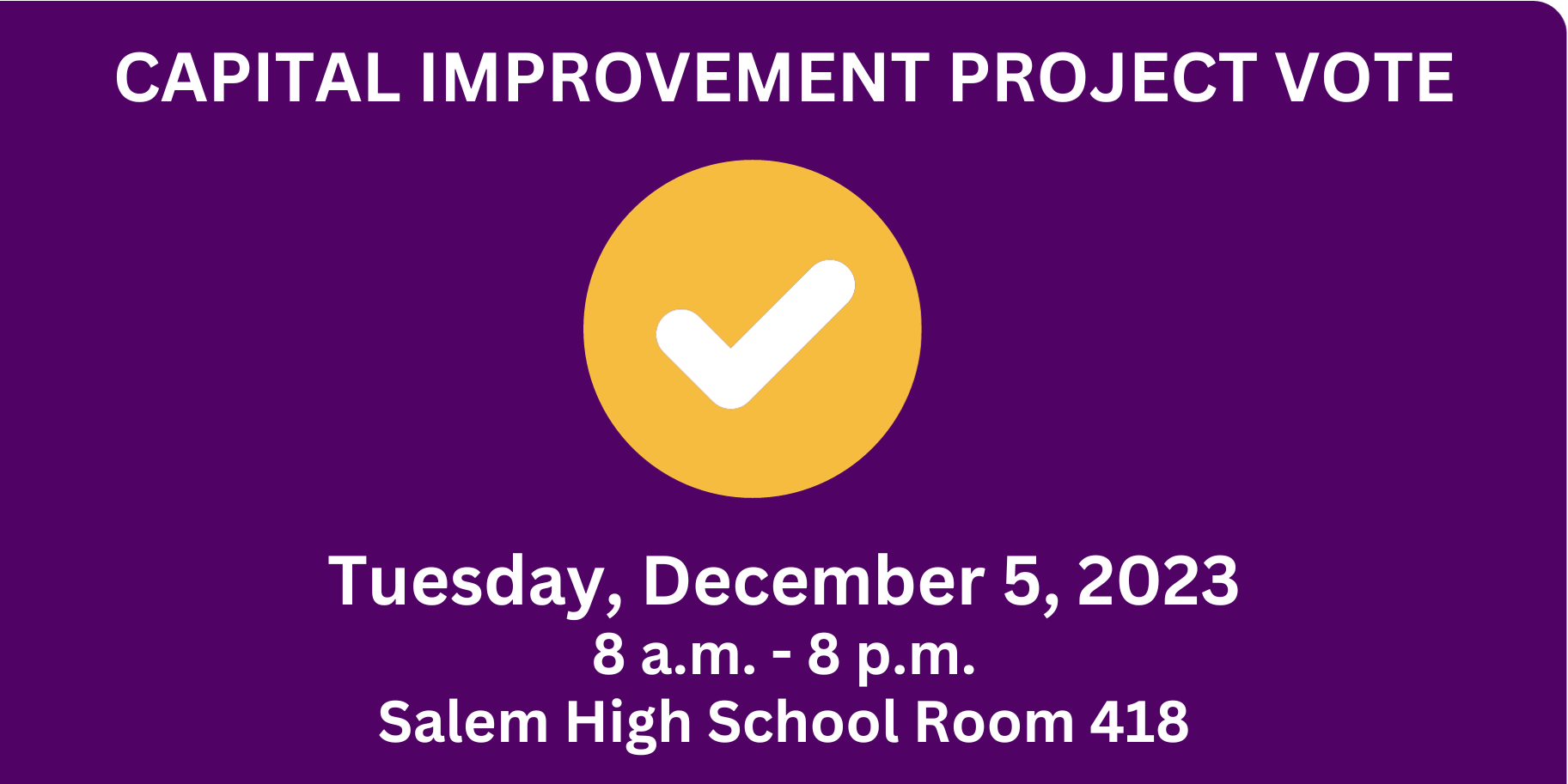 Dear Salem Community Members,
The Salem Central School District Board of Education and administration, in collaboration with district architects, Mosaic Associates, have identified priority items in the district's most recent Building Condition Survey (BCS) that need to be addressed.

After 15-months of discussion and planning, with community input and thoughtful consideration, the Board approved a referendum to put forth a $14.7 million Capital Improvement Project that focuses on safety, security, and accessibility for Americans with Disabilities (ADA). All the work proposed in the 2023 Capital Project will honor and maintain the historical nature of the building.

Residents of Salem Washington Academy will vote on the project on Tuesday, December 5, 2023 from 8 a.m. - 8 p.m. in Room 418 in the High School.
The proposed Capital Project will:
Address safety, security, and ADA accessibility

Address infrastructure needs including roof replacement

Expand ADA parking near both the East and West entrances to the building
The District invites all members of the community to learn more about the proposed Capital Project during the following community presentations:
Thursday, November 2, 2023 at the Salem High School in Room 405

Thursday, November 9, 2023 at the Shushan Firehouse

Monday, November 20, 2023 at the Hebron Firehouse
All three meetings will begin at 6 p.m.
We hope to see you there.